To allow yourself to have more with a S7 Airlines service "Cabin Upgrade".
Now all passengers with Economy Fare tickets have an opportunity to upgrade to Business class.
You can purchase the service while online check-in on the website: not earlier than for 30 hours1 prior to departure. The online service is available for fixed routes.
You can also purchase the service at check-in counters at the airport not earlier than 24 hours prior to the flight subject to availability of seats in the business class cabin. The service cost depends on the flight and starts from 4 000 RUB.
Upgrade your service for miles
Pay for the service with S7 Priority miles at the airport, on the s7.ru website or in the app. How to do it?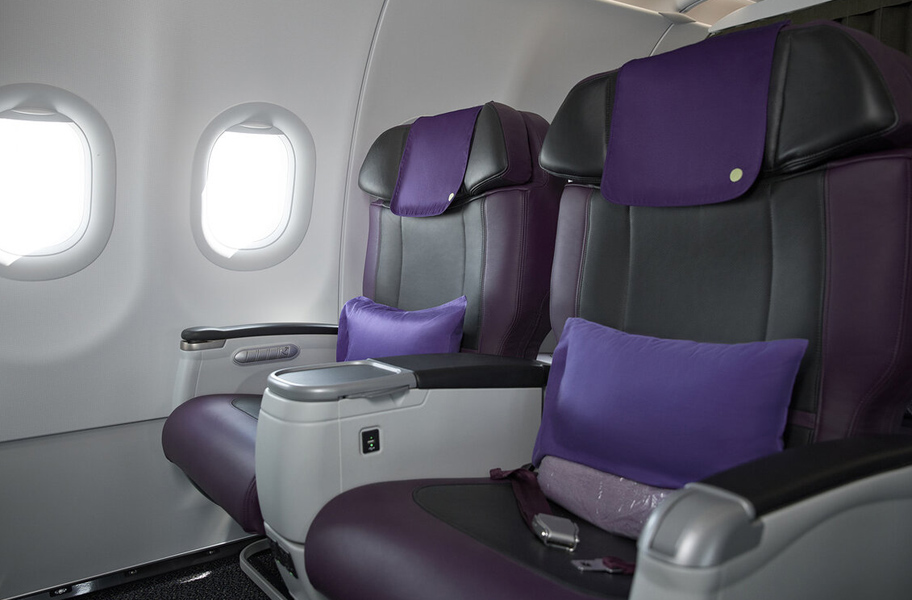 the service is provided only on S7 Airlines own regular flights. The service may be temporary unavailable for some destinations;

the number of seats in the business class cabin may vary depending on the aircraft type;

free baggage allowance is determined in accordance with terms of the paid economy class fare.
The service is unavailable for:
passengers travelling with animals in the cabin;

passengers travelling with baggage in the cabin;

transit passengers.
---
1If you are flying from Simferopol in the winter, you can book the Cabin Upgrade option not earlier than 29 hours before departure.