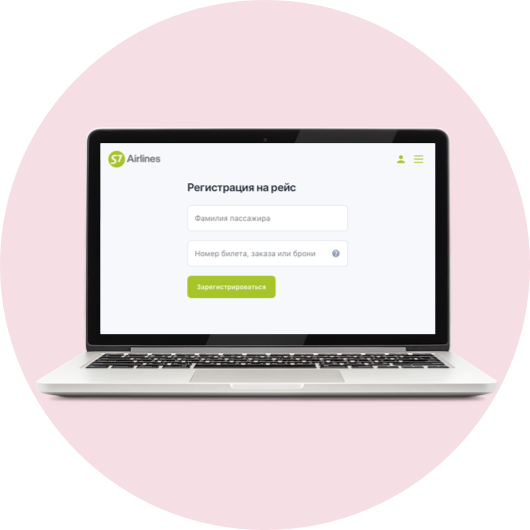 Online check-in
Earn miles for online check-in for your flight
You can check in for your flight yourself on the S7 Airlines airlines website or through the S7 Airlines application. Save time and personally choose convenient seats in the cabin for yourself and your traveling companions. Just print out your boarding pass before you head to the airport.
Check in to your flight on the s7.ru website or through the S7 Airlines application
Make sure your S7 Priority number is indicated on your reservation.
Accrue 50 miles for online check-in
Check in
Conditions for crediting of miles:
Miles are credited to the passenger to whom the service has been rendered, provided that their personal S7 Priority number and the information specified in the Member's personal account and on their ticket or service registration form match.
Miles are credited no earlier than 10 days after the provision of the service.
Miles spent on the service cannot be reimbursed.
Additional information can be obtained from the S7 Priority Service Center by calling 8 800 700–9010 (calls within Russia are free) or +7 495 783–0707